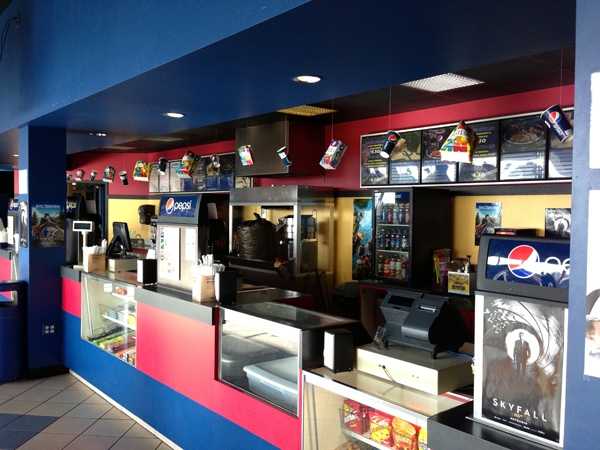 This morning, a Twitter follower tipped me off that MoviE-Town is
on the market for $2.2 million
.
For the local community, that's news in and of itself. And my immediate thought was, "Hopefully the new owner will pave the parking lot" because the large lot on the north side of the building is rife with potholes.
But they really could be the least of our worries. It dawned on me that small theaters are facing some dire decisions about buying and installing digital projectors. I've heard about this in the news over the past six months, and the economic impact could be great.
As
this USA Today article
explains, digital movie projectors cost between $50,000 and $70,000. With eight theaters at MoviE-Town, that's potentially $350,000 -- not a small investment.
My fear, and I'm sure the fear of other locals, is that this could force MoviE-Town to close. After thinking this through, I see three options:
The current owners pony up the money to buy digital equipment. But I have a feeling that's why they're trying to sell the theater now.
A new owner buys the theater and makes the investment in digital equipment.
The theater closes because no one wants to buy digital projection and make the necessary improvements to the parking lot and upgrade the interior (because, let's be honest, MoviE-Town is showing a fair amount of wear and tear after more than a decade in business).
If No. 3 happens, Elizabethtown and economic development in town will take a step backward. I think most of us would agree that the merchants downtown are on the brink of turning Market Street and High Street into a great destination. Being able to say Elizabethtown has a multiplex adds value to a great community. Its central location means we locals don't have to drive even as far as Hershey, let alone to Harrisburg or Lititz to catch a flick.
Let's hope some local businesspeople see the same value and are willing to make the investment and keep MoviE-Town open.