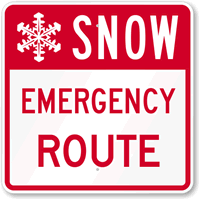 It's been a winter to remember, hasn't it? As best I can remember, it's been 20 years since we've had snow on the ground for so long and temperatures so bitter cold.
With yet another winter storm bearing down on Central Pennsylvania, Elizabethtown has again declared a snow emergency:
Based on the extended forecast, Elizabethtown Borough has declared a snow emergency
effective at 3 pm. on Sunday, March 2.
ln order to facilitate the movement of traffic and to combat the hazards of snow and ice on the
snow emergency routes, Elizabethtown Borough has declared a snow emergency.
During a snow emergency the following applies:
Parking is prohibited on a snow emergency route


The Elizabethtown Borough Police Department is hereby authorized to remove any

vehicle parked along the snow emergency route and to transport the same to an impound

facility designated by the Borough at the Vehicle owner's expense.


Penalties apply for violations.
The following are designated as snow emergency routes:
College Avenue * between Market Street and Spruce Street

High Street- entire length

Market Street- entire length

Spruce Street- between College Avenue and Willow Street


Willow Street- between Spruce Street and Market Street
The borough also noted on its Facebook page that, "because of the potential for heavy accumulations, it is possible that we will need to plow several times. If possible, wait to shovel the last 6 feet of your driveway until we have completed curb to curb plowing on your street. This will help prevent our plows from pushing snow back into your driveway."

"Please keep in mind that Borough ordinance requires that snow and ice be removed from sidewalks within 12 hours after the end of any fall of snow, sleet, or freezing rain.

"For more information regarding a snow emergency, visit the Borough's website. Thank you for your cooperation."